I'm realizing now that I buy a lot of Bernat yarn... I never noticed until I started writing things down on here. Anyway, this is the first 100% cotton yarn that I've used and I have to say, it takes some getting used to.
The blue one is what I used to make my seahorse on Moday; it's called Mod Twists, but I'm not sure why. The others are called Rose Twists and Barnboard Twists whose names seems a little more obvious.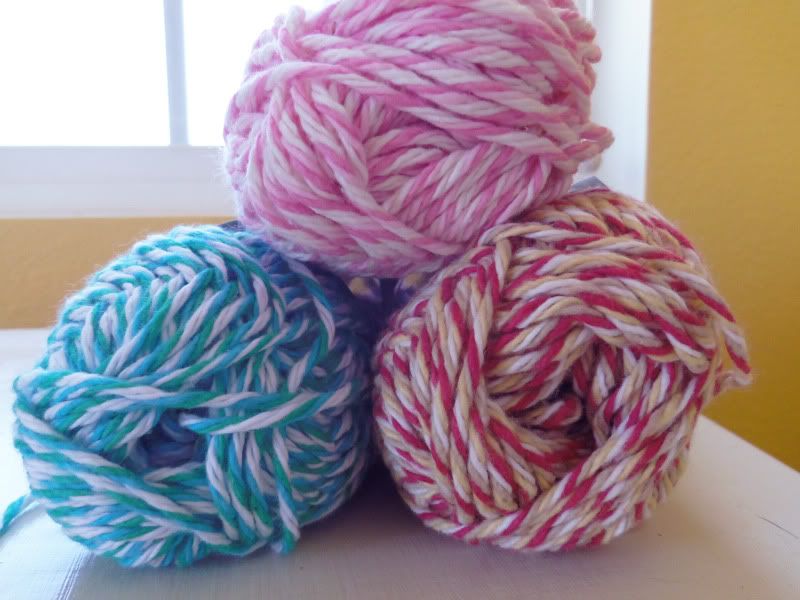 Working with cotton seems stiff and uncomfortable but I think I just need to find the right projects for it. Also I think that other brands might be better, I've heard Sugar'n Cream is really nice to work with, so I'll pick up some of those next time. Have a fun weekend!
-merely