Ain't he cute! I'm so in love with this bear! I made him with the Pipsqueak yarn and he's so soft! I'm hoping to have my Etsy debut with four of these guys. They'll have little Christmas scarves too.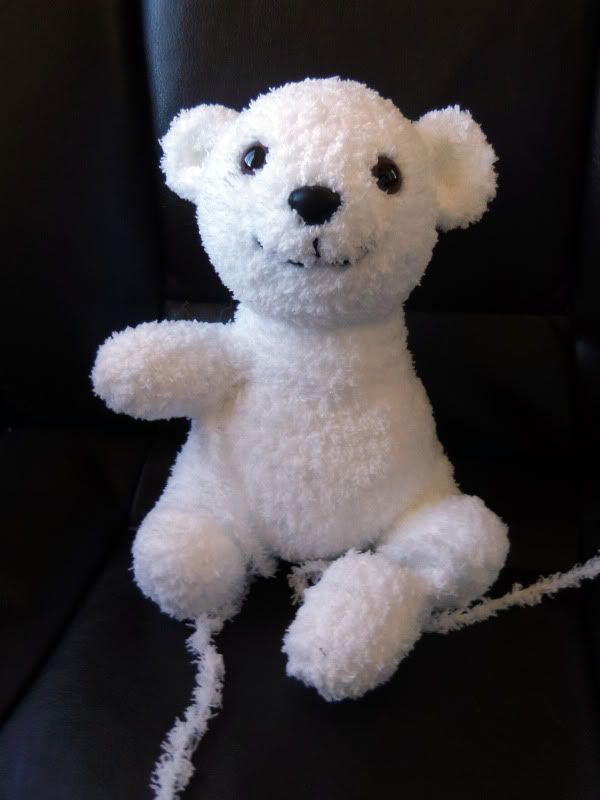 I decided on scarves because I remember when I was a kid, I hated it when you couldn't make your seasonal stuffed animals into year-round ones. I ruined many a teddy trying...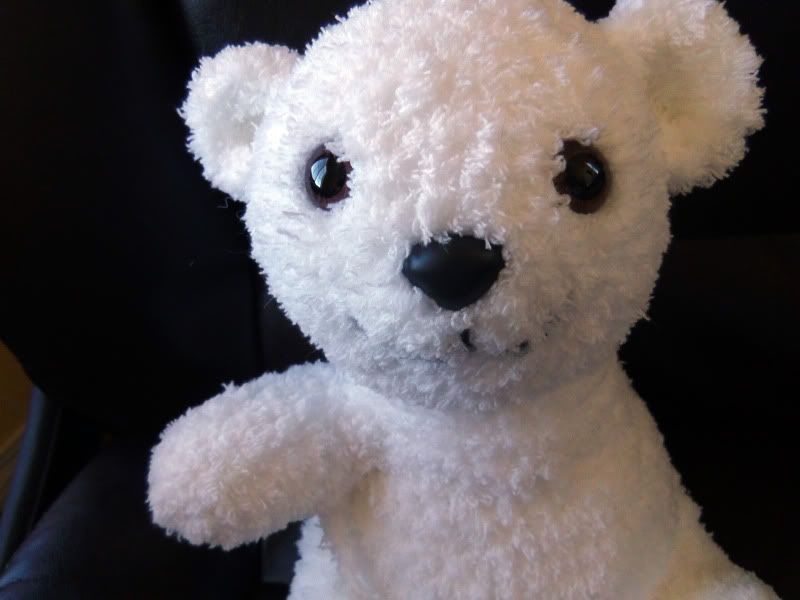 He's about 9 1/2 inches tall and he was almost one complete skein except for one arm... which is kinda frustrating but whatever! I'm nervous about selling stuff online and I have no idea how to price things, but if I mark it too high I can always lower the price later, I guess. Blerg!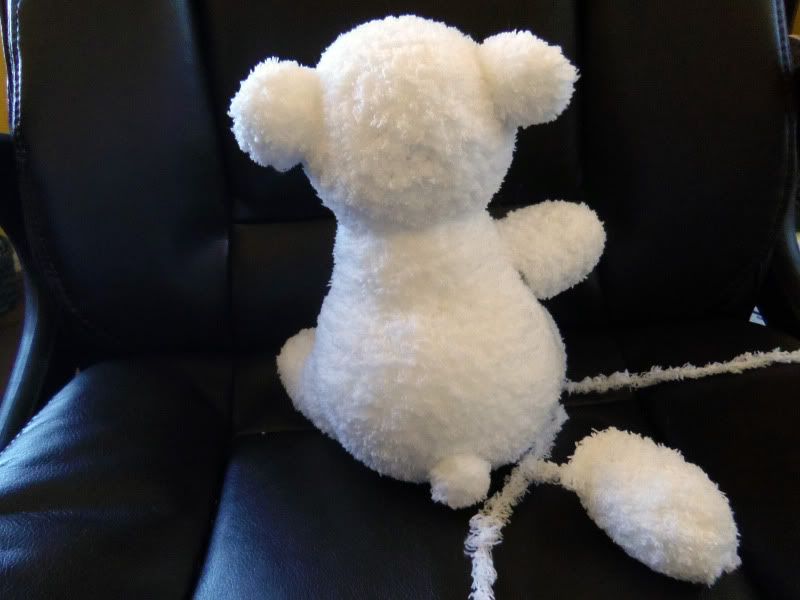 My favorite is his cute little tail! I can't wait till he's finished!
-merely