Well hello Saturday! I made a bike seat cover... Actually I made it a couple of days ago but I kept forgetting to take a picture. This yarn seriously looks like it was made to match my bike; it is perfect!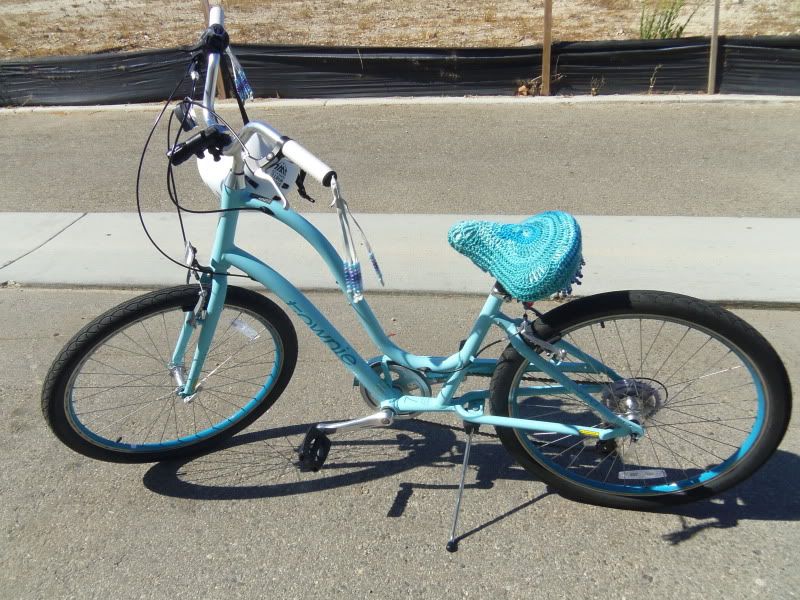 I was inspired
by this pattern
, but my seat was a bit bigger so I had to improvise. The only part I wish I had done differently is the front because I used trebles and I think it would have been better to do doubles.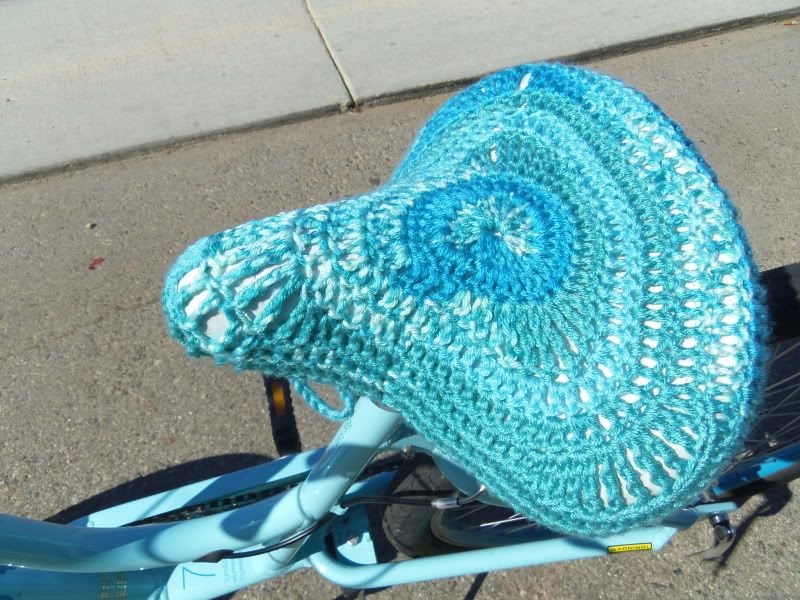 You can see that it stretch a bit too much. I was trying to do it all in one piece so it would all be going in the same direction, but I'm not sure it was worth it. I do love it though. I also added beads to the back so it would match my tassels.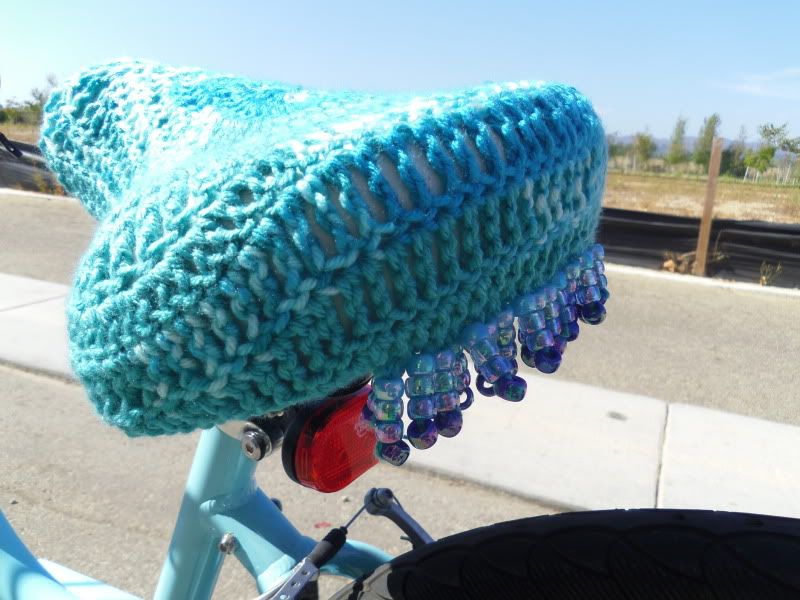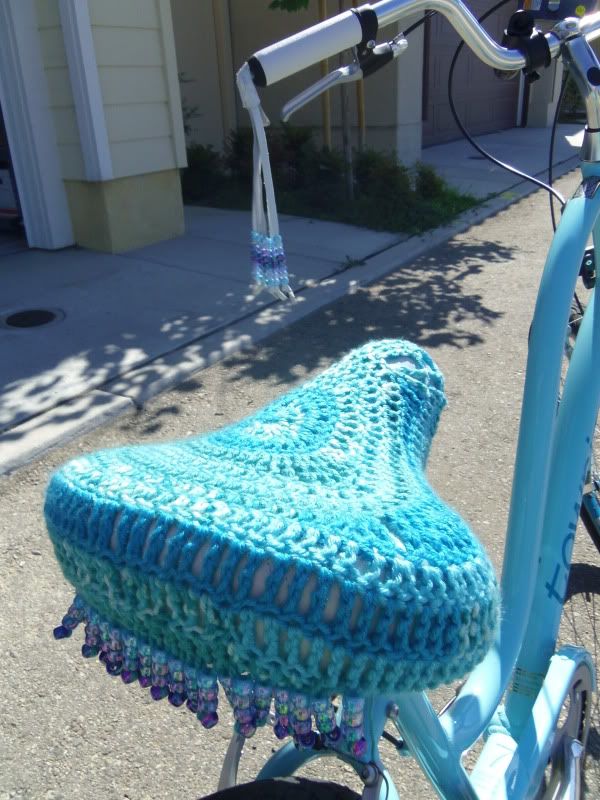 It's it great?! I feel like a super nerd, but I really do love it. I would give a pattern, but I feel like it really depends on the seat you have. I can give you some pointers though if you want to give it a go, just ask!
-merely