Today I'm going to talk about two things: A yarn I used for the first time and the bear I used it on.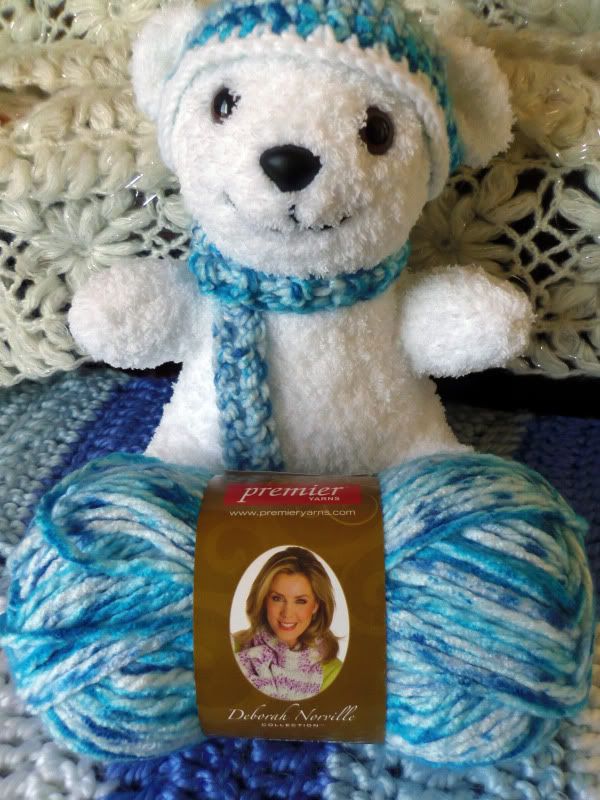 This yarn is from the Deborah Norville Collection, it's called Serenity Chunky Weight, and this color is called Seven Seas.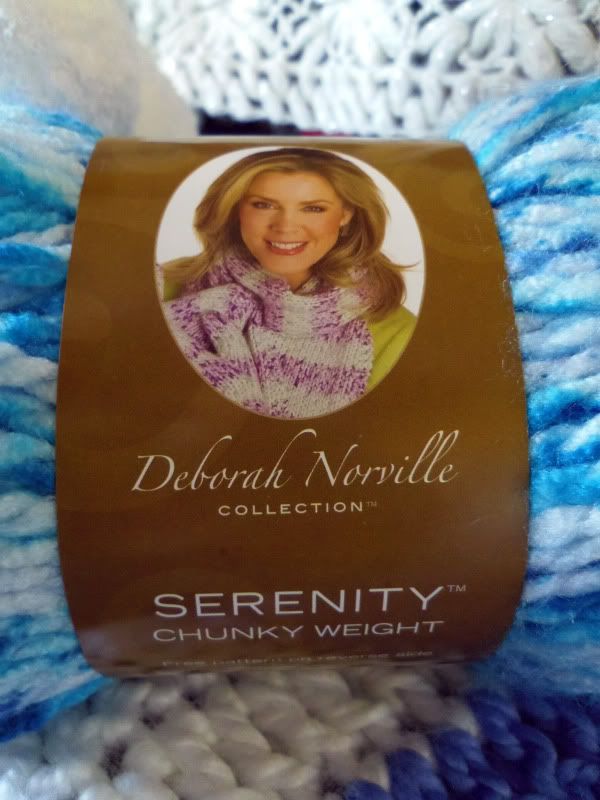 I originally bought it as a candidate to become my bike seat cover but it was too blue. I like this yarn because it's soft and chunky yarns make projects go really fast. It is, however, somewhat frustrating because it's loosely spun and it's easy to get your hook in the wrong place. Other than that, I think it's great! I used it to make the hat and scarf for my winter time bear.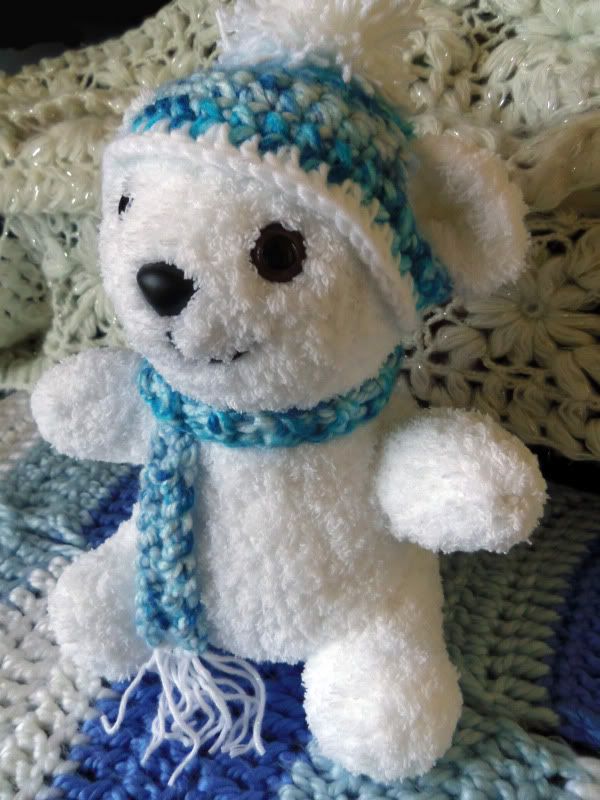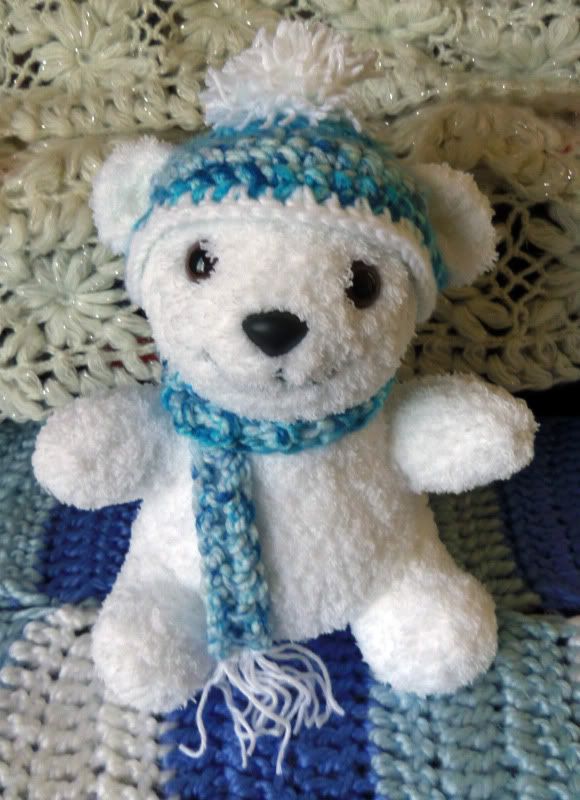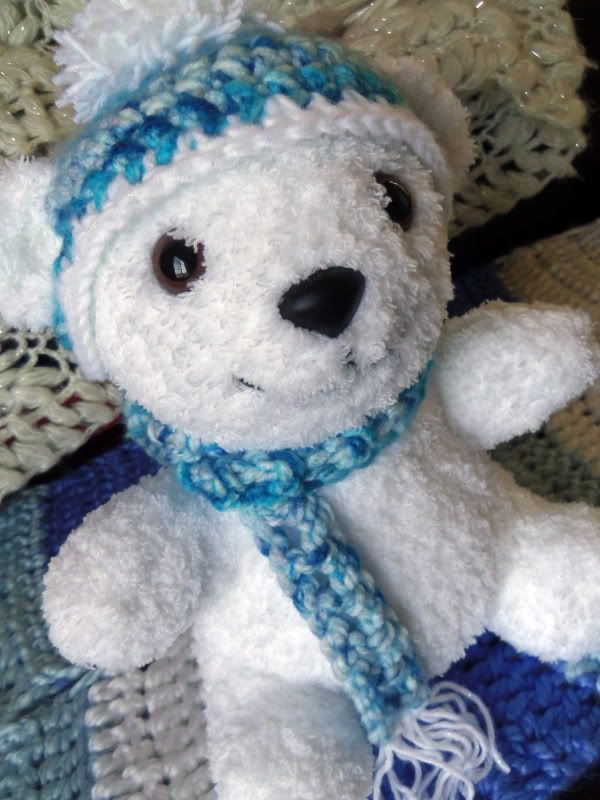 There he is! I think he turned out pretty cute. I plan to make three more and then open a store on Etsy to sell them. I'm still nervous about it, but I'm feeling more comfortable with the prices I have in mind. I'll just try to think of it as a new adventure and maybe it'll seem fun instead of scary! Have a great weekend!
-merely