So today instead of a review I just wanted to share the new addition to my craft resource family. It's a sewing machine! I have no idea how to use it, but it was like 50% off, so I thought it would be a good time to learn.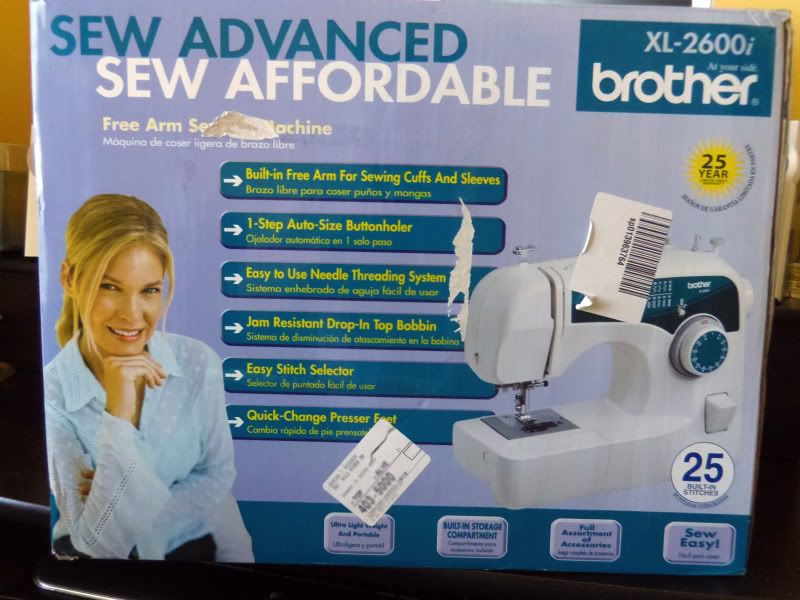 I haven't set it up yet because I need to get a table or something to put it on. I'm hoping to integrate sewing into my crochet projects as well as using it on it's own. I'm excited!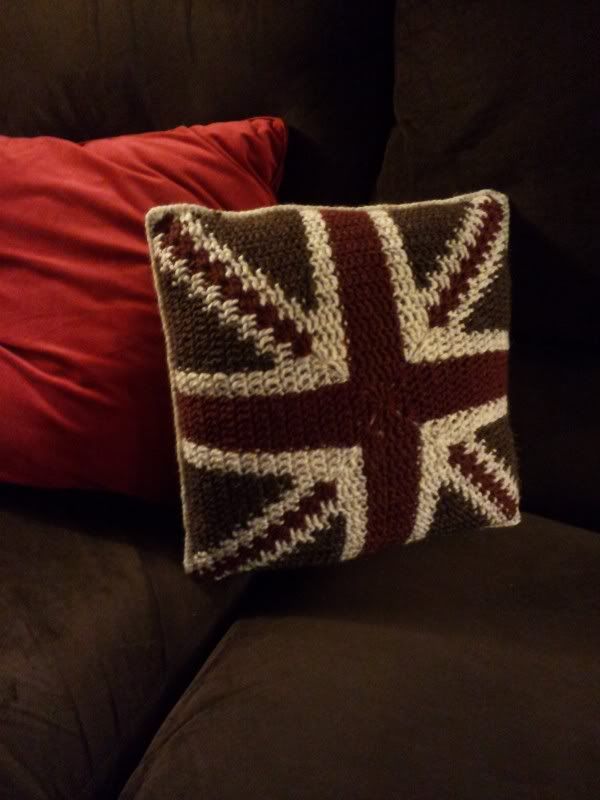 This is the "sepia" version of the Union Jack pillow I made for my sister. I'm not sure it's exactly sepia, but these are the colors she picked out. I think it looks nice. Kind of like a vintage look, maybe? Here it is next to the original one:
Have a nice weekend!
-merely