This week I'm bring out a project that I started nearly a year ago. This poinsettia scarf was supposed to be a Christmas gift last year and I didn't finish it in time, which lead me to put it off... I'm not sure why, it isn't a particularly difficult project. The holiday season tends to bring about a lot more crochet work because handmade gifts are so special. Also, for me, because it's colder. I don't really like working on blankets in the summer, for obvious reasons!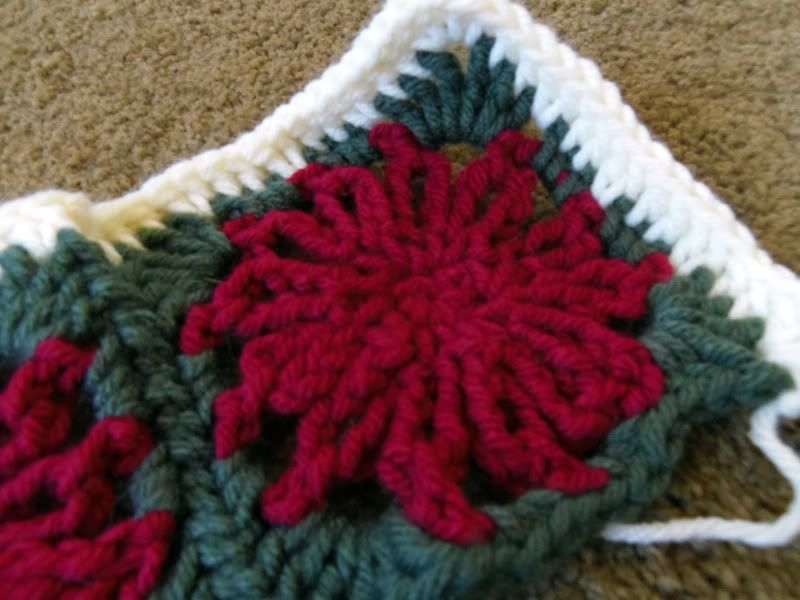 I could be persuaded to make a pattern for this if anyone ever shows some interest, but at this point I'm sort of playing it by ear. The gold beads will eventually make it into the center of each flower. Here in Ventura where I live (or used to live, but still tell everyone I live) the poinsettia is the official city flower.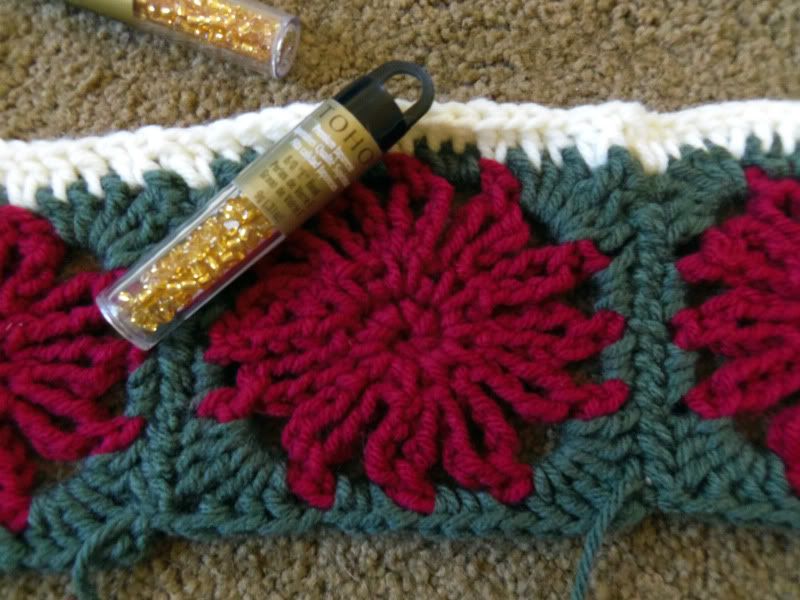 I'm excited for the holiday season this year. I am most years, but this summer has been so hot! I can't wait for it to cool off, plus I love all of the flavors of autumn. I think in a few weeks I'll go apple picking with my parents to kick off the season!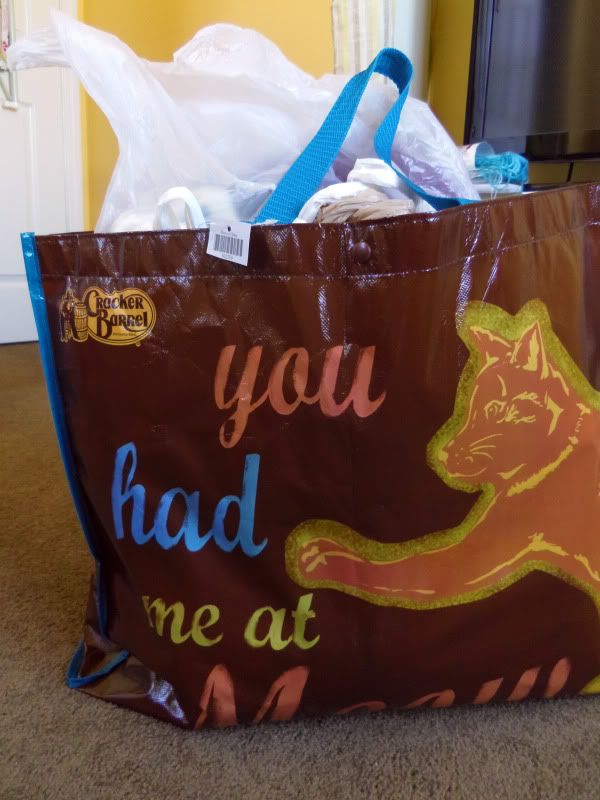 This is my bag of unfinished projects, so there's a lot to look forward to! Someday I'd like to organize them better, but for now it's all I can to do keep them out of my way!
-merely