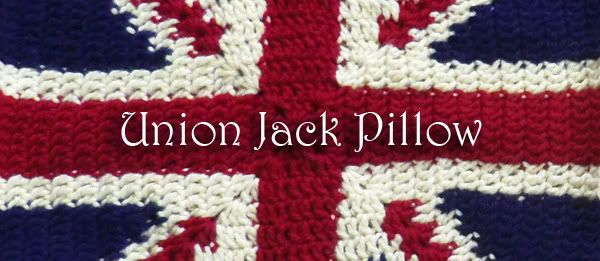 I finish the pillow! It turned out even better than I thought and it wasn't nearly as difficult as I anticipated it might be. I decided to do it all without cutting the yarn because I had the idea that it might use less yarn. I'm not sure if it did or not, but it looks pretty cool!
I can't wait to give it to my friend! I think she'll love it. It's one of my favorite things I've made. I think I'll make myself one but in shades of green. Is that disrespectful? My sister has asked me to make one for her in "sepia tones" so I'll be doing that one first.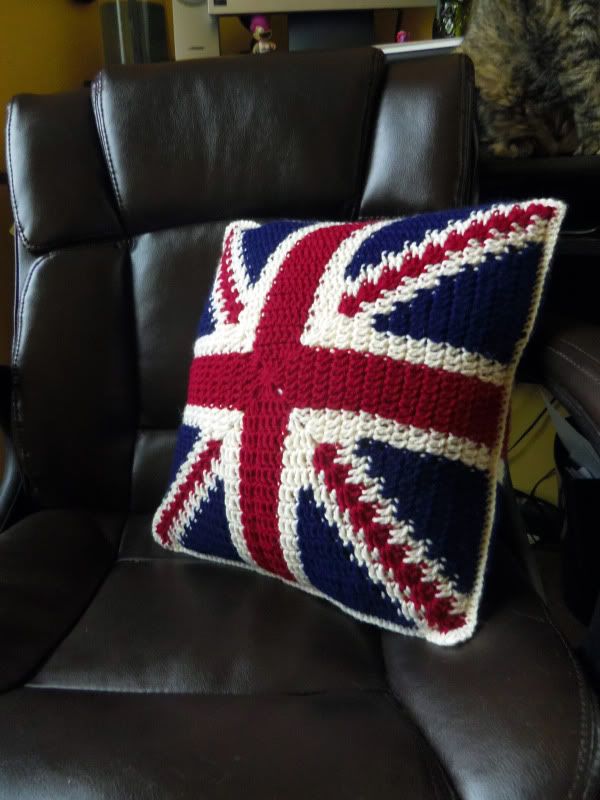 Here's one with my kitty in it! Her name is Boston and she's gonna be 13 this year. She likes to hang out with me while I crochet because her favorite toy is yarn. Cliché, I know...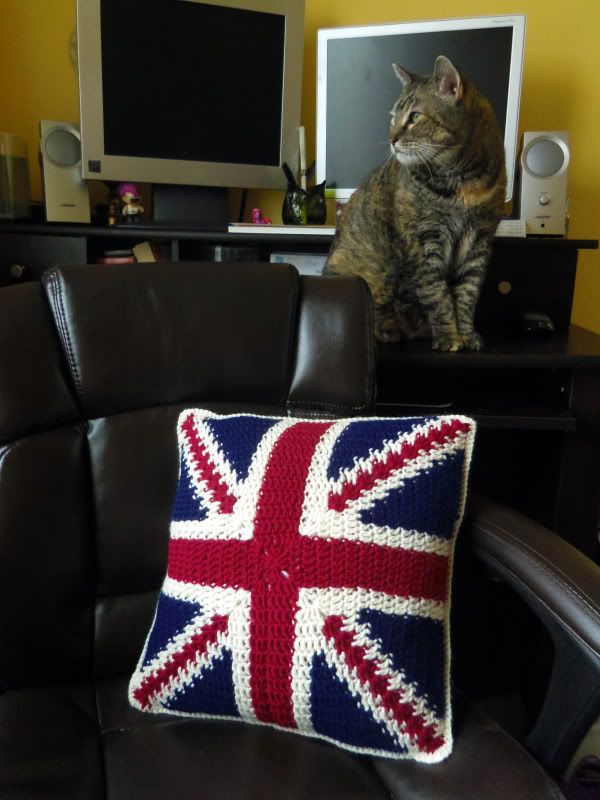 I'd lastly like to acknowledge what day it is... After 11 years, 9/11 still brings tears to my eyes. It's a day I'll remember my whole life and I wish that my post today was more American, but at least it's red, white, and blue. On this day eleven years ago, my father was actually stuck in London. He was supposed to fly home that day, but had to stay another week while all the airports were shut down. I'm at a loss for words... God save the Queen. God bless America.