This Monday's square is pretty simple; just chains, single crochets, double crochets, and slip stitches. Nothing fancy, but it comes out looking pretty frilly. I love it. Here's the step by step: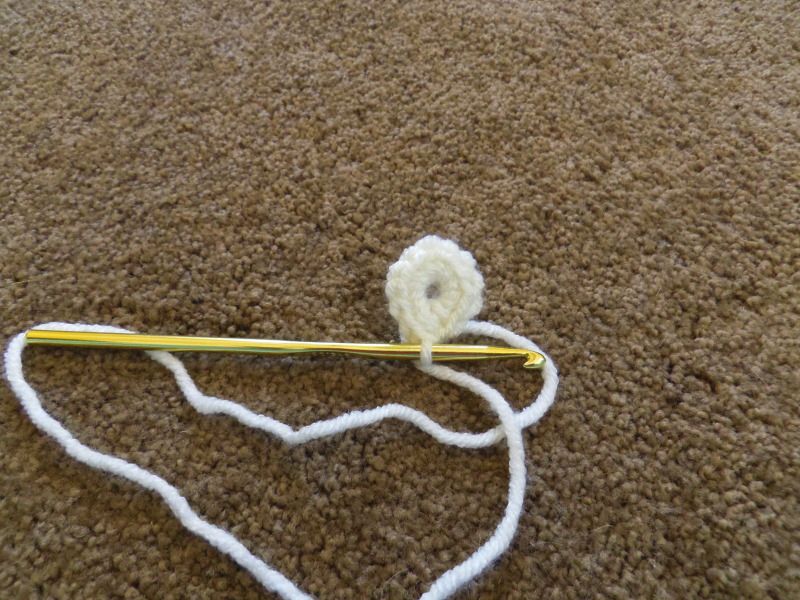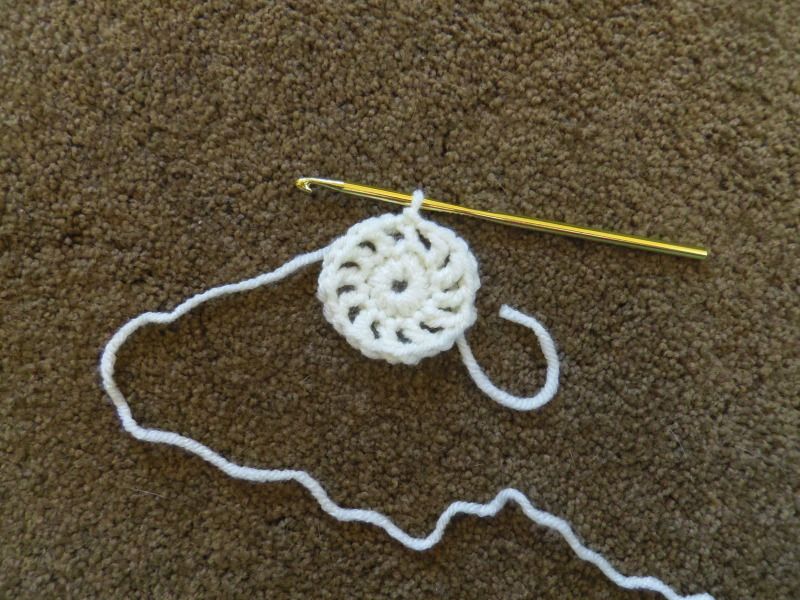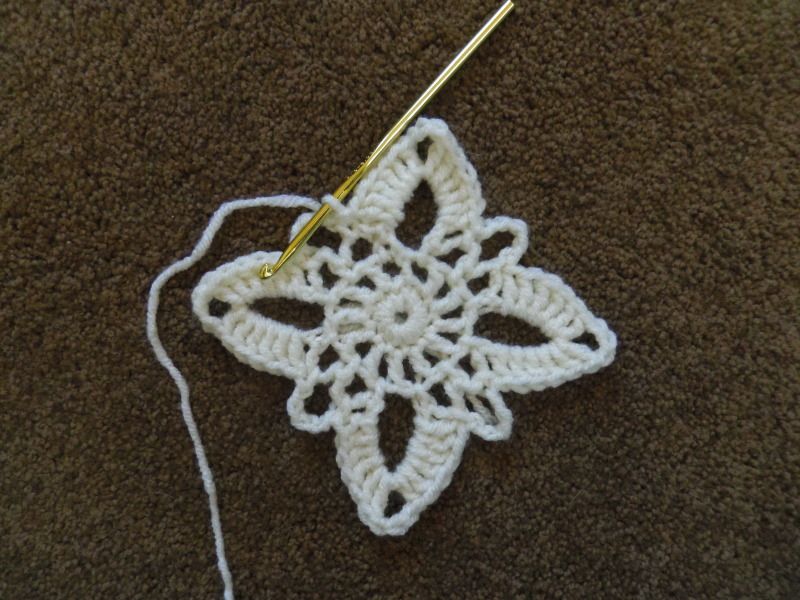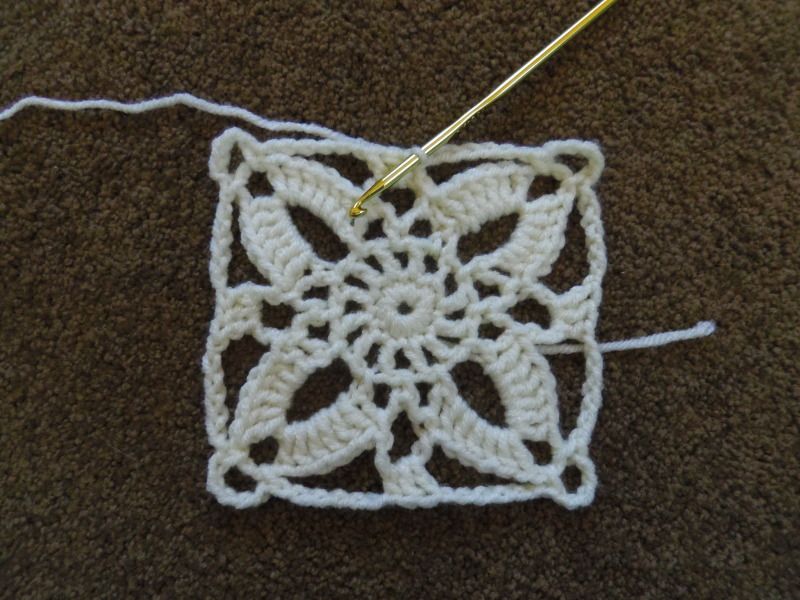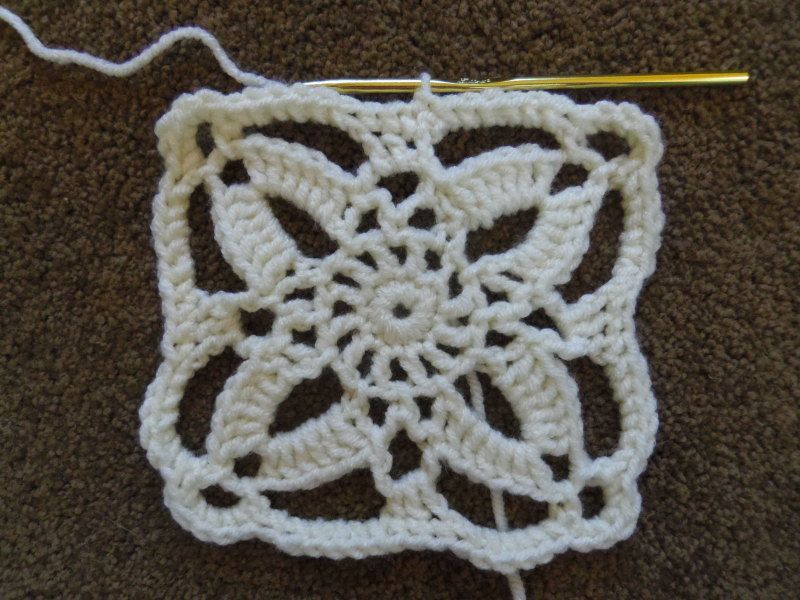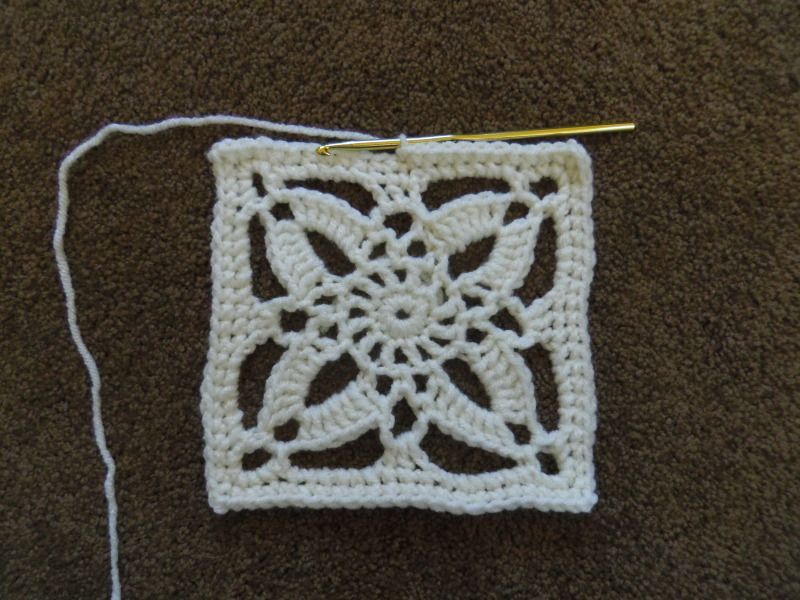 It's pretty, right? I'd link you to the author's blog, but none of her photos work and I'm not sure it get updated anymore, so here's
a link to the Ravelry page
. I kind of like it the way it is before the last row, but it really squares it off. In the instructions the last row is slightly vague, so what I did was on the third sc in the corner I sc 1 then ch 2 then sc another in the same sc in the corner. Do what you like, but that's how mine is done. That's all I've got today, I hope you have a great week!
-merely