Red Heart Soft is one of those "go-to" yarns for me. They have a lot of colors, which is great, and it's a good size for most projects.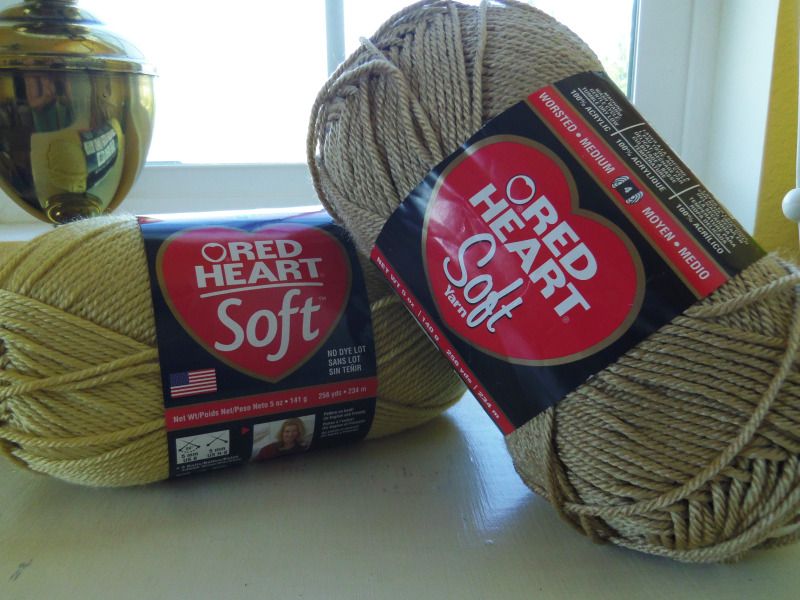 This yarn seems especially shiny which can work for or against you, depending on what you're making. The only thing I don't like about this yarn is that it's really easy to get your hook through the strands. There are quite a few yarns out there that I have this problem with, but this one has shone me to be the worst. That's just a small problem though.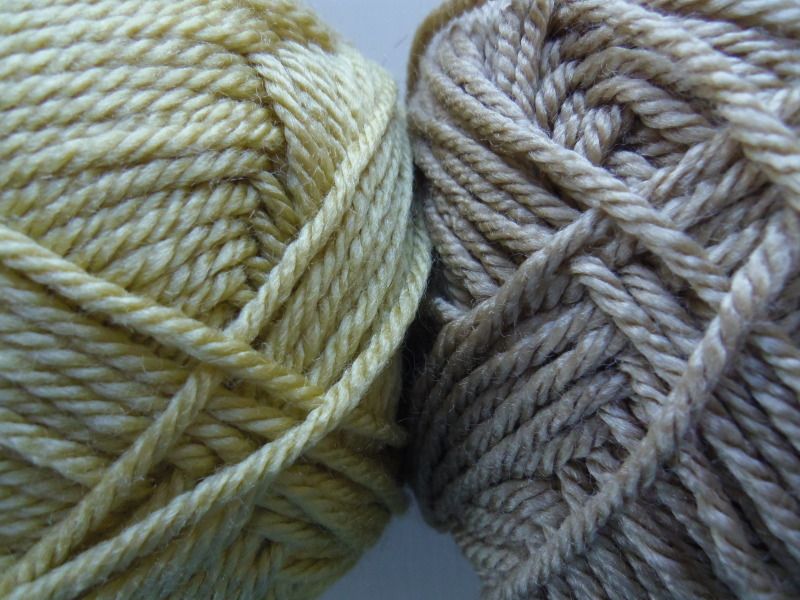 It also holds up to its namesake and is pretty soft. All in all, this is a good yarn for the price and I will continue to buy it. If you like these colors the yellowish one is called Honey and the tan one is Wheat.
And here is a preview of my Halloween costume and also a clue to my first free pattern, coming up next week!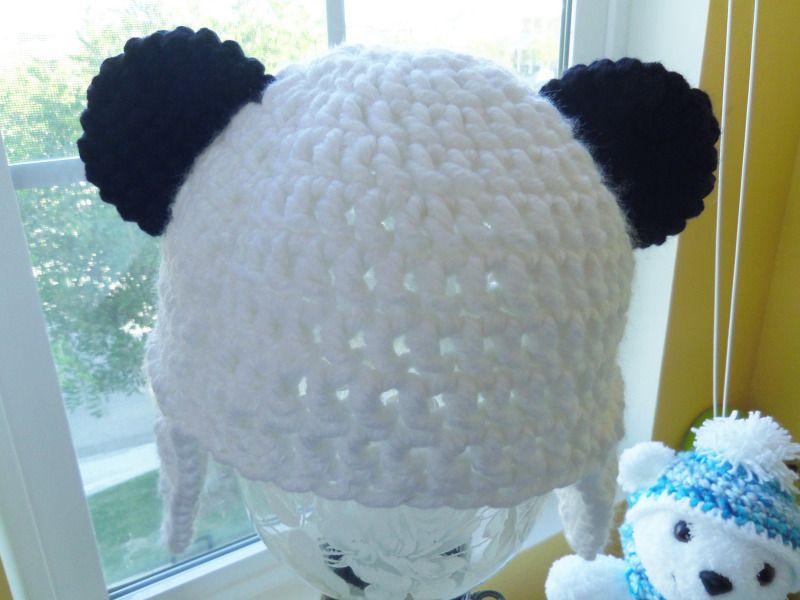 I'm excited for Halloween, it's such a great time of year to be crafty! I hope you all have a fun weekend!
-merely