It seems that this might actually end up a Tuesday post. I was out of town today (as it seems I am a lot on Mondays) and I tried to crochet this motif while I was gone, but I didn't quite succeed. Half of it is from my sister's house and the other half was after I got home (hence the bad pictures taken in the dark). Here it is!: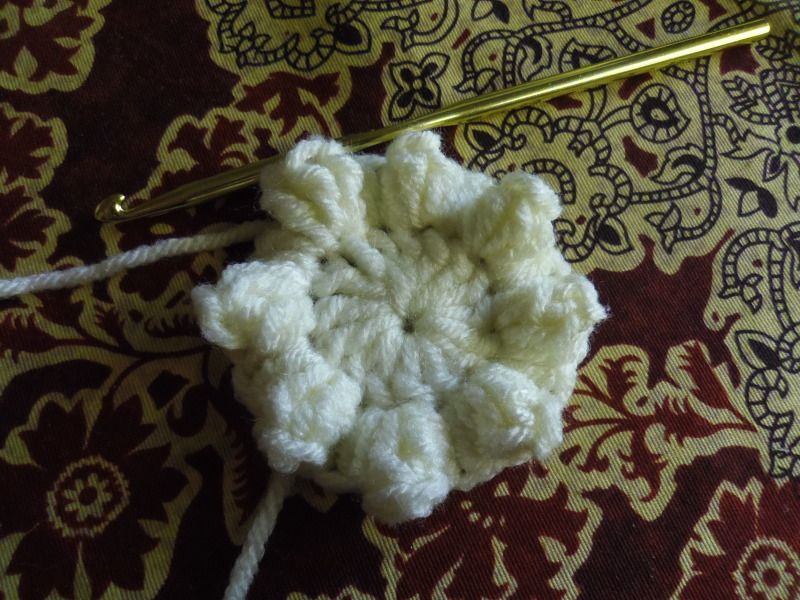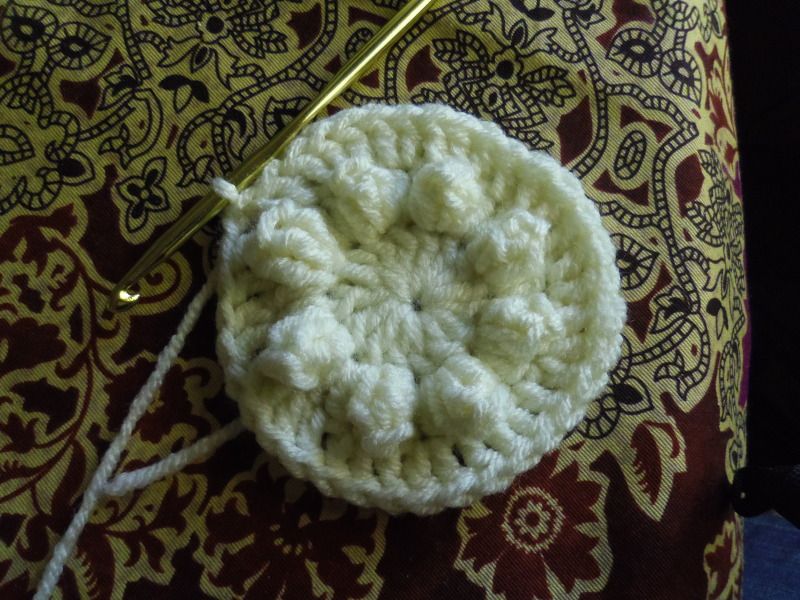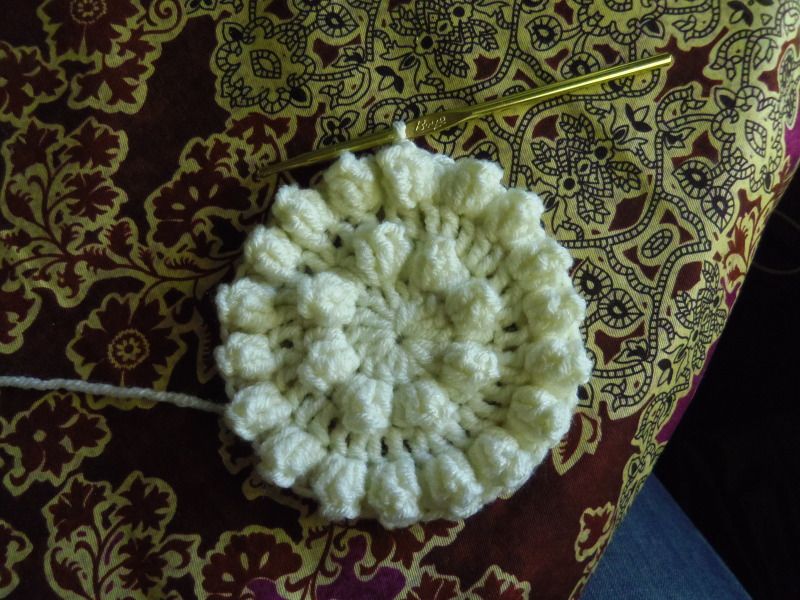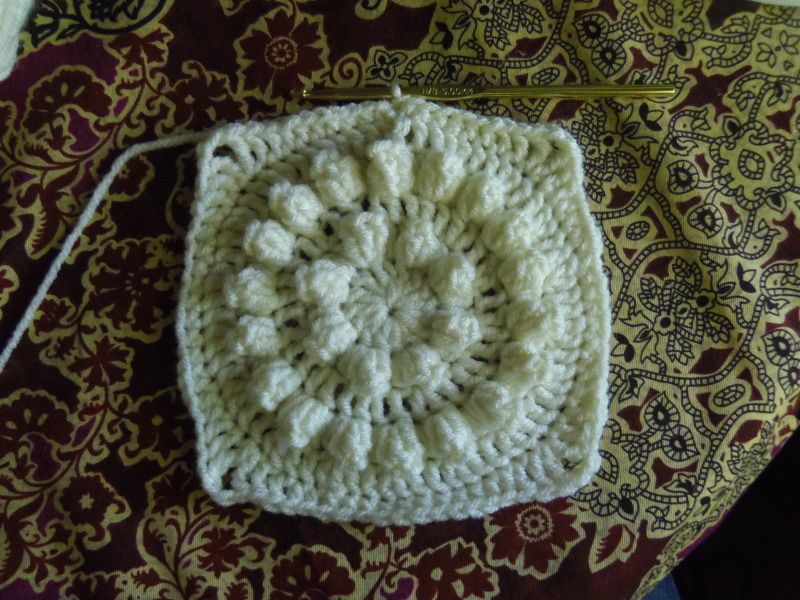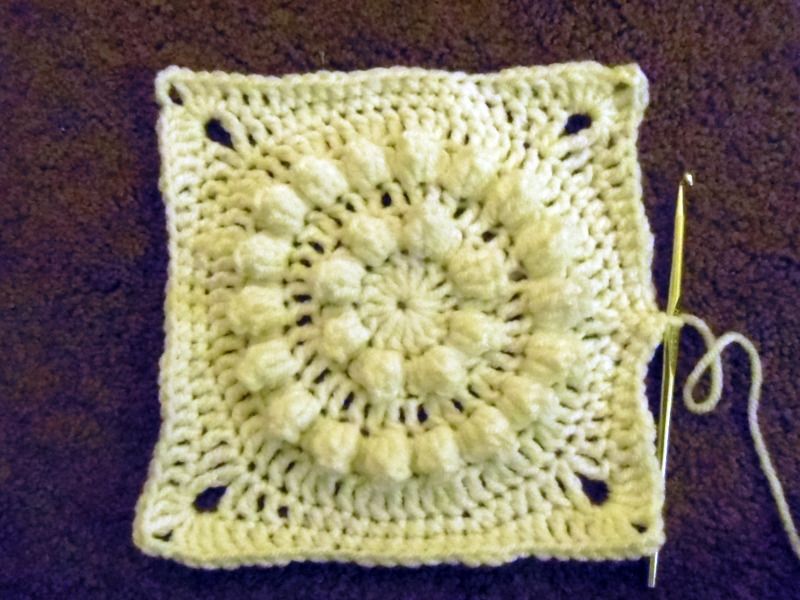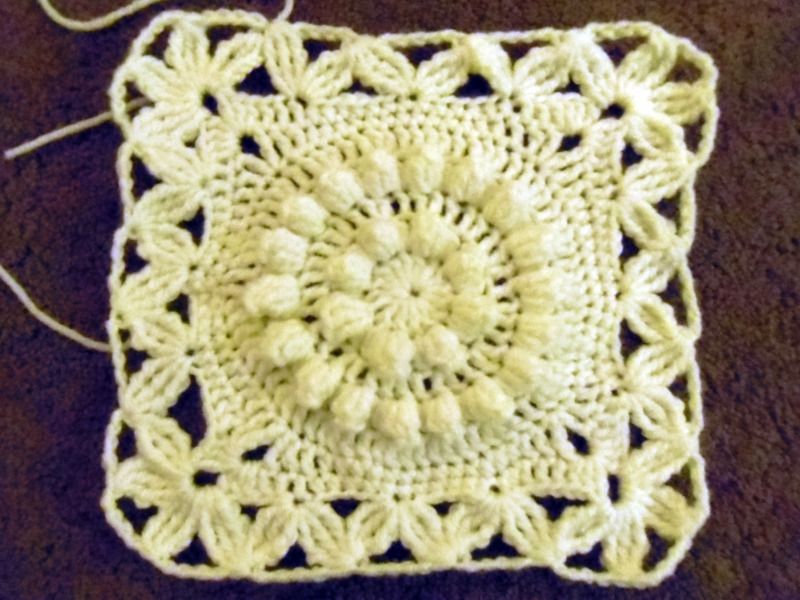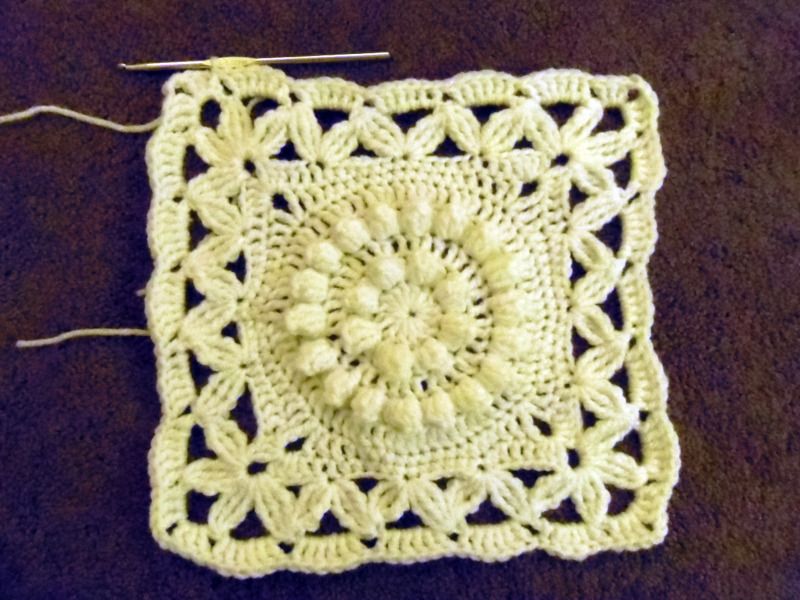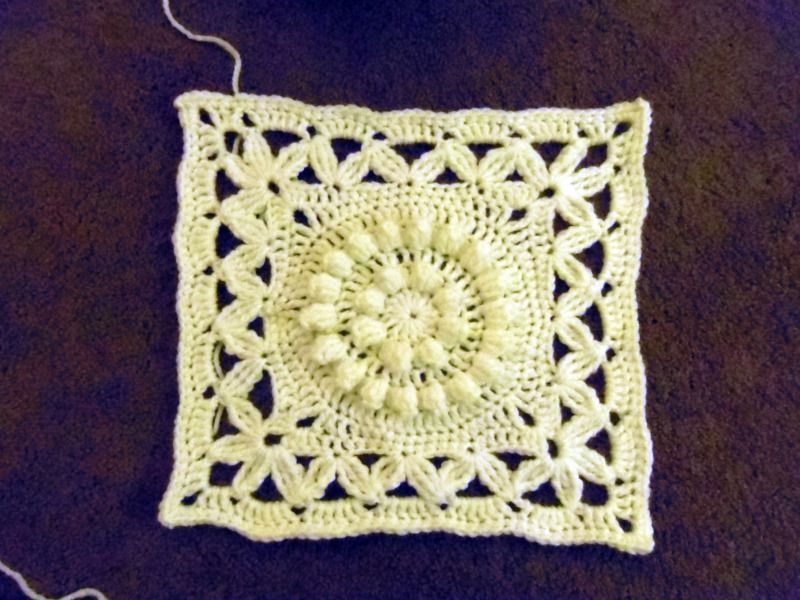 I don't recommend doing this motif unless you absolutely-I'm-gonna-die-love it because the pattern is really annoying. Firstly, it's not done all in one go, I had to tie off and start again twice, so it's really three parts. Secondly, it's not evenly spaced and my OCD was freaking out. I tried to even it a little, but it's still irking me. It is pretty though and when it's all done you can't tell it has those issues anyway. But it's also more solid that I usually like; I really prefer the lacier looking ones.
Here's a link to the pattern
if you wanna give it a go! Have a nice week!
-merely