So because I enjoy alliteration Mondays and Wednesdays have cool names (Wednesday will be WIP Wednesday). I haven't thought of one for Friday yet, but I think for now I'm just going to be posting three times a week, unless I can come up with some more interesting stuff to share.
Every Monday I'm going to make a new motif, such as a square, hexagon or applique, that I've found on Pinterest (I love Pinterest, sigh...). Today's is the Fisherman's Ring. This is one that I actually made prior to this blog, so it's got a few granny squares around it which, in future, probably won't be the case.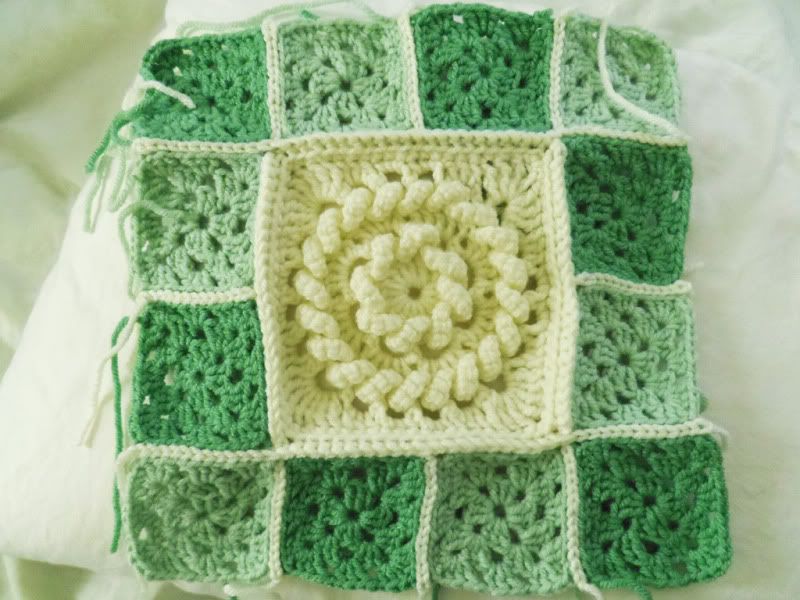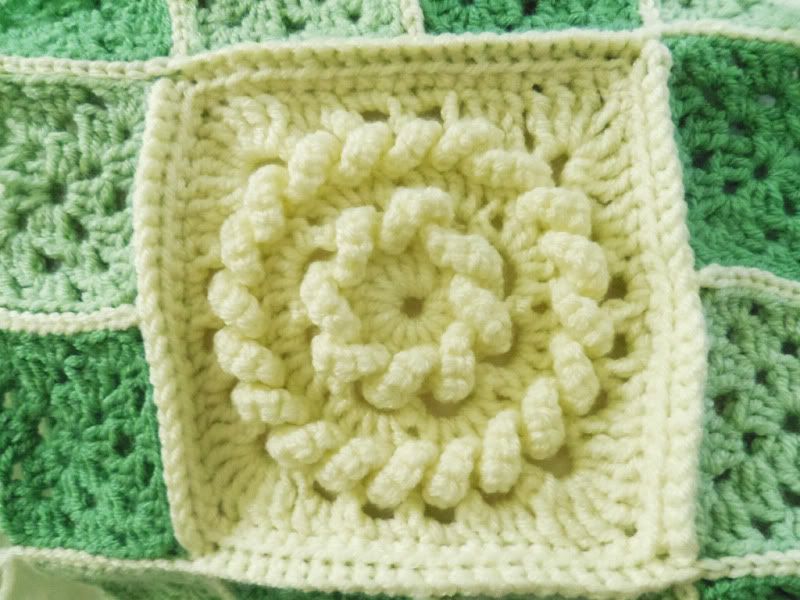 Here's a link to the pattern I used.
If you read my last post you might remember that I said I don't use patterns, well... I forgot about motifs. For those I always use patterns. What I don't use patterns for is anything that's kind of sculptural; things that need stuffing.
Also in the future I will try to get some shots of the work in progress so I can point out the tricky steps. The texture of this was new to me so it may be confusing for some newbies. Feel free to ask me for help and I'll try my best to make it clearer. This pattern calls for a 'G' hook, but I think I used an 'I' or 'J' and it still turned out nice, so feel free to change it up! Just make sure you change your yarn accordingly. :)
-merely